Victorian Boutique Vol. 1: The Music of Chuhou Joutai
A downloadable soundtrack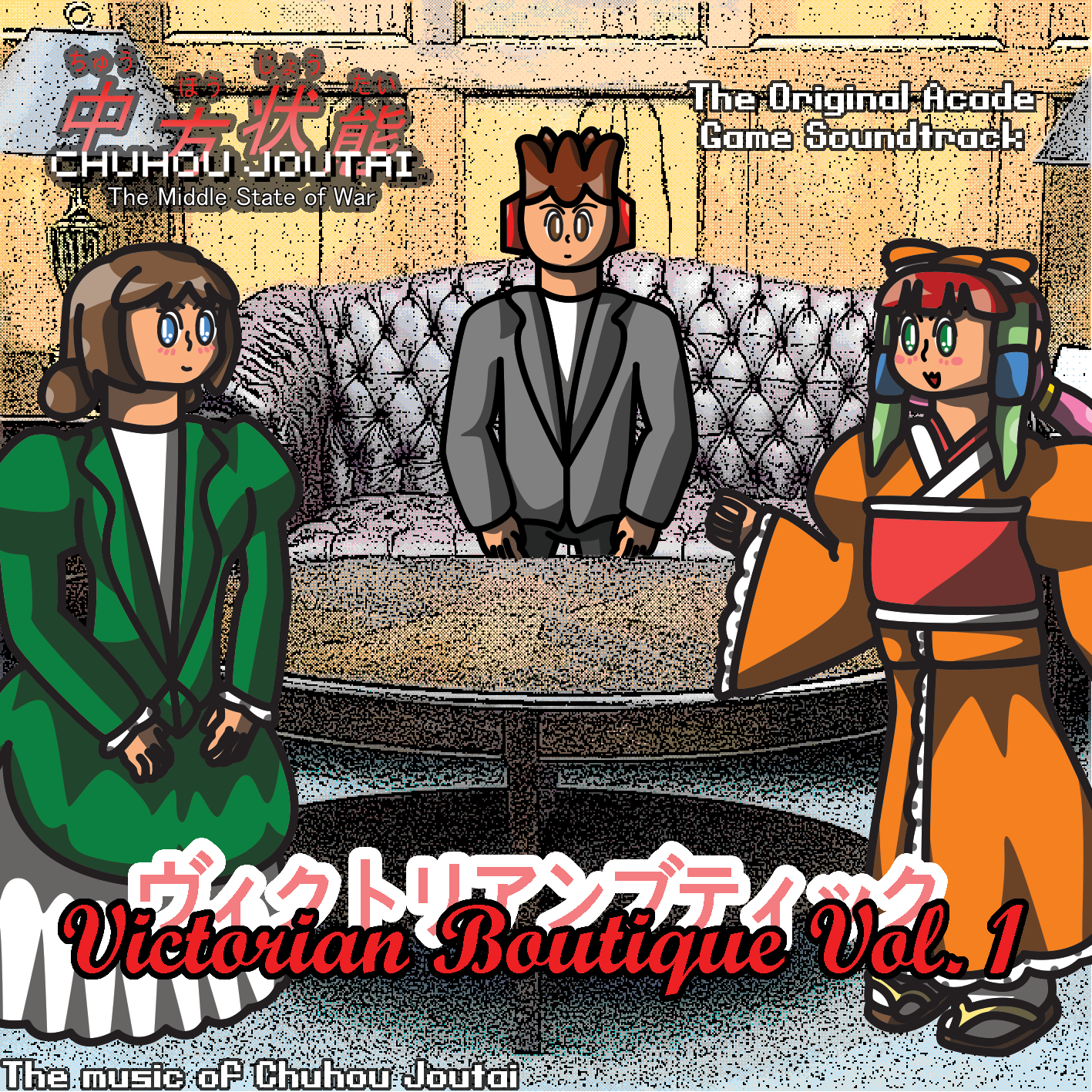 Want to listen to the game's soundtrack when you're not playing? This is the real deal. You can listen to all of Susumu Takajima's masterpieces in the comfort of your home, while on the road or subway, or at a party! Every format is available and taken right from their respective chips - no need to buy expensive hardware to play it. Just push play and go! That's a big win-win over hashing out commands on your PC back in the day.
遊んでいるないときに、ゲームのサウンドトラックを聞きたいですか?これは本物だ。あなたの家の慰めに、道路または地下鉄に、またはパーティーに、すべての高島ススムの傑作を聞くができる。毎のフォーマットは利用可能、そしてそれぞれのチップから取られた。それを遊ぶに高いハードウェアを買うが必要ない。再生を押すだけ、行け!それは、あなたの古いPCでコマンドをハッシュアウトすることに勝る大きな利点です。
Check out the main game here.
Purchase
In order to download this soundtrack you must purchase it at or above the minimum price of $15 USD. You will get access to the following files:
Chuhou Joutai Soundtrack.zip
508 MB