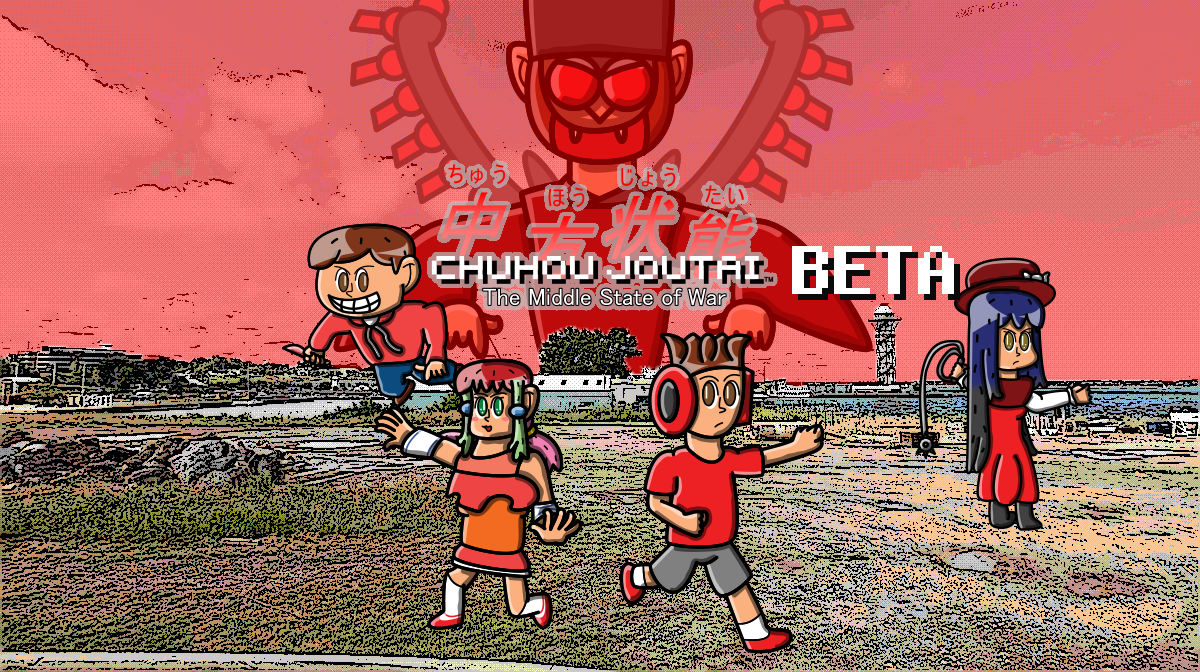 Chuhou Joutai
Major Updates for the game
---
http://drillimation.com/2019/12/31/monthly-updates-january-2020/

Hi, this is Driller.
Oh boy. Only 9 days left until the beta releases. Also, welcome to 2020. We have announced that the full version of the game will release on May 22, 2020. It will be available here on itch.io, the Windows Store, and Steam. Anyway, here's some of the major stuff that's been going on:
Chuhou Joutai has now been rated by the ESRB through IARC. It is rated Everyone 10+ for Fantasy Violence.
We got our Steam and Windows Store developer licenses. I used the money I got from my family over Christmas.
Today's the day to finalize Chuhou Joutai.
Files
Chuhou Joutai Demo v1.7.0.zip
191 MB
Dec 14, 2019