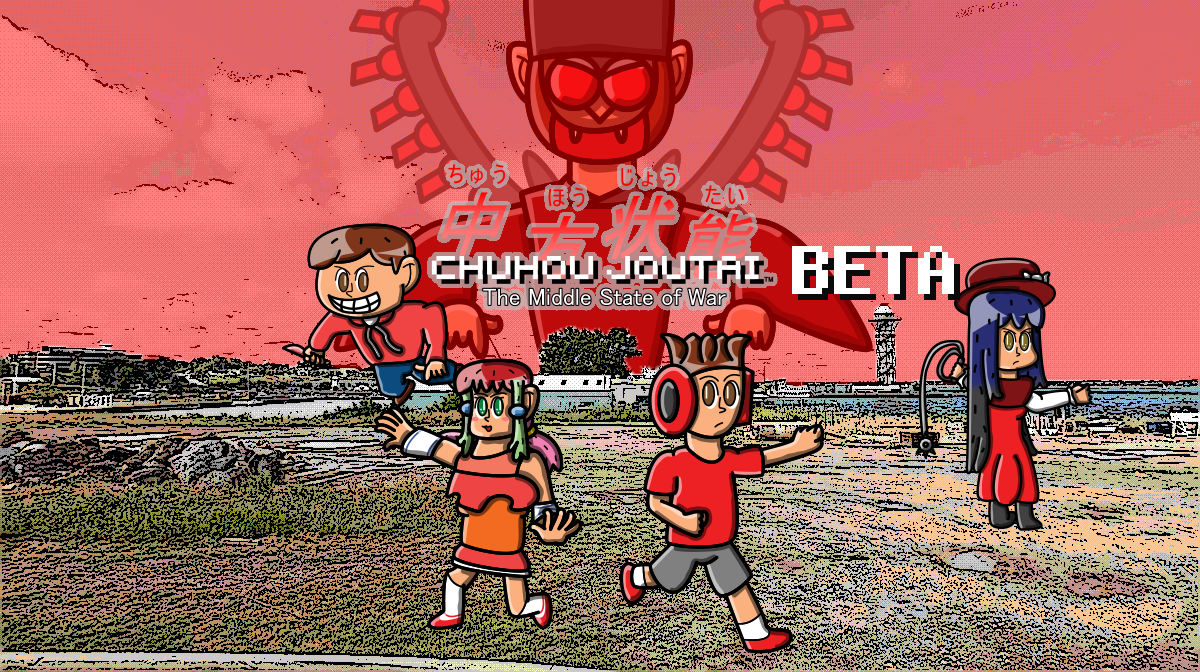 Chuhou Joutai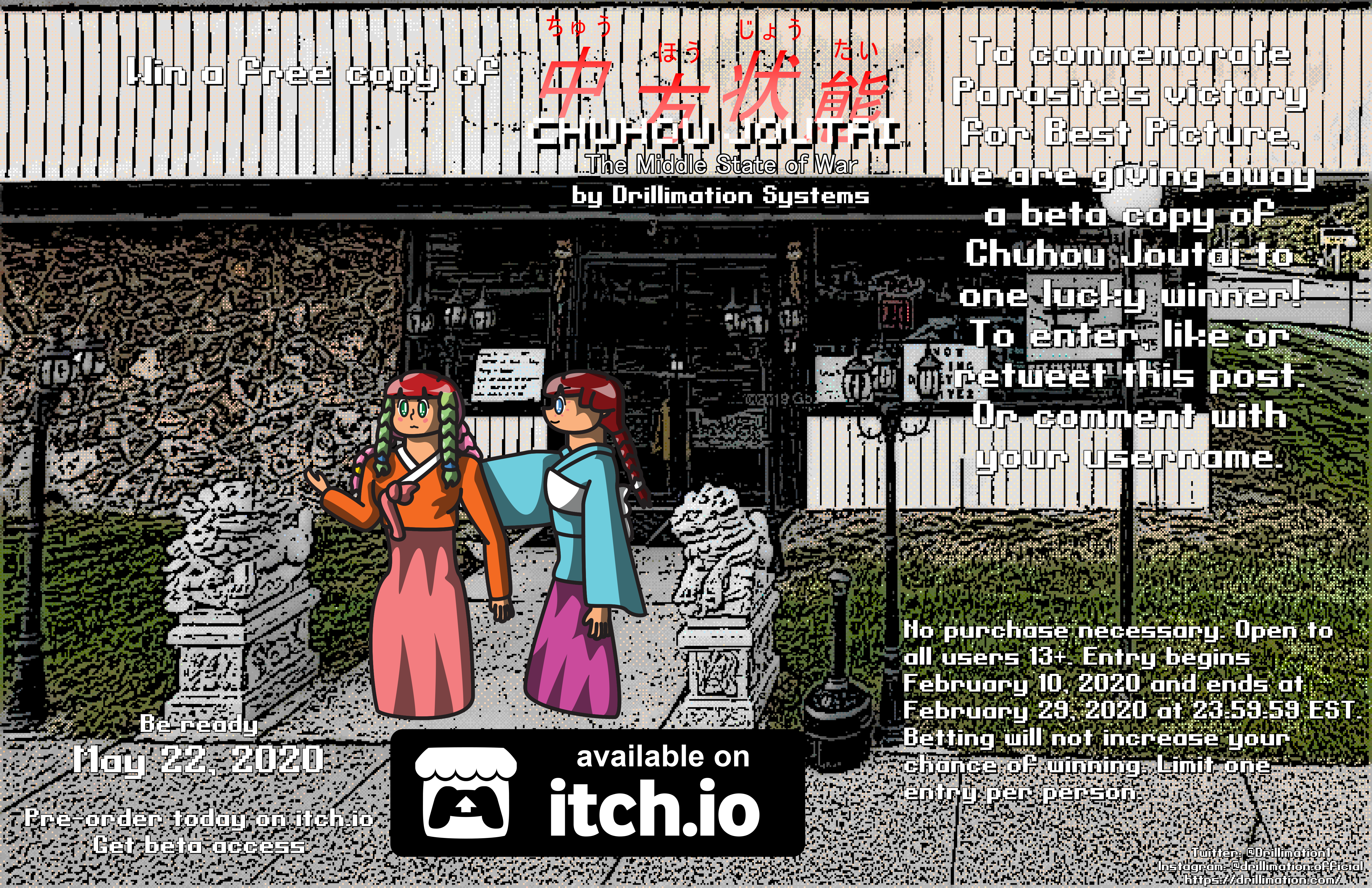 Hey Chuhou Joutai players! I know it's been a while since I wrote my last post, and if you saw in the Touhou 1: The Highly Responsive to Prayers introductory video, I am making a new secret stage in Chuhou Joutai. And to commemorate the victory of Parasite for the Academy Award for Best Picture, I am officially giving away a free copy of the beta to one lucky winner!
https://twitter.com/Drillimation1/status/1226919978361860097?s=20

To enter, simply like or retweet the tweet above. Sweepstakes end February 29, 2020 at 23:59:59 EST.